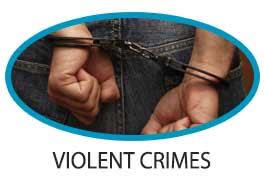 Sex crimes are defined as acts of a sexual nature that lack the consent of the other party. These crimes can range in degree of seriousness. However, they can all prove to be detrimental to a victim's health. Victims can suffer mentally and emotionally due to these crimes. It can have an overall effect on how safe they feel in their environment for the rest of their lives. It may affect their relationships with those they are close to even their significant others. Victims of sex crimes have resources available to them that they should use. These resources can allow victims to speak up about their experiences and provide an outlet for their concerns. It may also help them work toward feeling comfortable in their environment. Crimes of a sexual nature usually consist of rape, sexual abuse, aggravated sexual assault, forcible touching and many other acts depending on the state where it occurs.
Who cannot give consent?
Consent is the main aspect of crimes that have a sexual nature to them. When consent is not given, it can be named a crime. There are even some instances where consent cannot be taken as a guarantee. Some individuals lack the capacity to give consent for sexual acts with another person. This can include anyone under the age of 17. They cannot legally give consent. This can make the case that much easier to prove that someone is guilty of a sexual act against them. If the individual is unable to given consent in the first place due to their age, they may have a stronger case against the accused. Individuals with certain degrees of mental handicap are also not allowed to give consent. They may not be totally aware of what they are giving consent to. Due to this, this law is in place to protect them and their rights. This can protect them against predators.
When individuals are charged with sex crimes, they can be named on the New York State Sex Offenders list. This can label them as a sex offender and give people access to their name and their whereabouts. However, only certain sex offenders are known to the community depending on their inclination to commit another act against an individual.
Kevin T. Conway has over 30 years of experience as a Spring Valley criminal attorney handling DUI, DWI, traffic violations, violent crimes, sex crimes, illegal gun possession, shoplifting, and juvenile crimes. Attorney Conway is also experienced in commercial law matters, zoning law, and estate planning. If you need a Rockland County criminal lawyer, contact our Spring Valley office for a free consultation.